Zika virus: WHO rejects demands to move Rio Olympics
Comments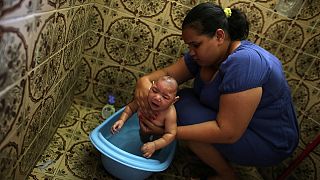 The World Health Organization has rejected demands for this summer's Rio Olympics to be moved or postponed due to the Zika virus.
The move by the UN health body comes after 150 leading scientists called on it to revise its Zika guidance.
In an open letter they said it would be currently 'unethical' for the Games to go ahead under public health grounds.
Despite that, the WHO, in response said delaying or moving the Olympics would 'not significantly alter' the spread of the virus.
The Zika infection in pregnant women has been linked to serious birth defects.
Brazil has confirmed more than 1,400 cases since the outbreak began last year.
The International Olympic Committee has also said it sees no reason to cancel or move the Brazil Games because of the mosquito-borne disease.