Iran arrests female models for posing without hijabs
Comments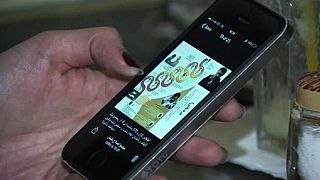 Iran has arrested fashion models active on social media sites after Tehran's top leader declared war on un-Islamic thoughts on the internet.
Eight members of a modelling network were arrested and accused of publishing photos of women without the hijab headscarf on Instagram.
Iran blocks access to social media websites such as Facebook, Twitter and YouTube, but millions of Iranians get around that by using virtual private networks.
That, however, does not make them immune from state surveillance.
Last year, six people were arrested after posting a video of themselves singing and dancing along with a Western pop song.
Iran's Supreme Leader said the internet was promoting un-Islamic thoughts that should be dealt with promptly.