Gunmen kill eight police officers outside Cairo
Comments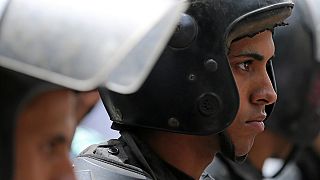 Eight policemen have been shot dead near Cairo, Egypt's Interior Ministry announced on Sunday.
It said a vehicle carrying the victims, in civilian clothes and one of whom was an officer, was stopped and sprayed with bullets by four gunmen with automatic weapons who had got out of a small pick-up truck at Helwan, just south of the Egyptian capital.
There has been no immediate claim of responsibility.
Egypt is facing an insurgency, mainly based in North Sinai, that has killed hundreds of soldiers and policemen since mid-2013, when then-army chief Abdel Fattah al-Sisi ousted Islamist President Mohamed Mursi after protests against his rule.
While the deadliest attacks take place in Sinai, militants have targeted security forces and planted bombs in Cairo and other cities.