Action by European states to welcome refugees from Syria and Iraq
Comments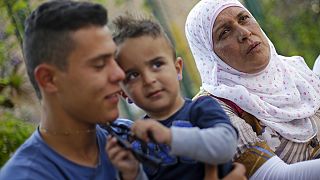 The tide of refugees from Syria and Iraq and the possible effect on European states was a subject examined by many television channels.
Spanish station TVE looked at the heightening violence in Aleppo and in particular the attack on hospitals.
France 3 examined the European Commission's threat to impose a fine on a country which fails to meet its quota of refugees and how the system might work.
In Italy RAI 3 were at Fiumicino airport in Rome to see the welcome for refugee families who will settle in the country.
RAI 1 told the personal story of Nadia Murad, a Yazidi from northern Iraq who had been held captive by Daesh terrorists.