Woods misses Wells Fargo, says 'no idea' about tournament return
Comments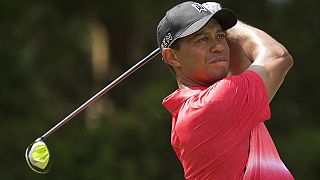 There is no return to the comeback trail for Tiger Woods yet, as the former golfing star will not be competing at the Wells Fargo PGA event despite prior speculation he would.
The tournament begins on Thursday without the crowd-pulling Woods, who has upped his practice regime recently but has not set foot on a course since last August, when he sought a double back surgery to cure a chronic problem.
This weekend he told the public attending his "Tiger Jam" golf clinic in Las Vegas that he has "no idea" when he would return to competition.
The 14-times major champion insists he is on the back nine recovery-wise.