Prince's old band 'The Revolution' reunites after musician's death
Comments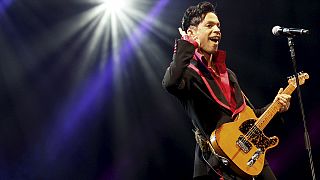 Prince's old band 'The Revolution' is reuniting for some live shows following his death. The five members led by guitarist Wendy Melvoin made the announcement on social media saying that after spending time together grieving over the loss of Prince they decided to do some shows.
#Prince's former band The Revolution will reunite to celebrate him: https://t.co/wVXYqZWehepic.twitter.com/PbF6RLgsrC

— The Root (@TheRoot) April 27, 2016
Music legend Prince whose hits included "Purple Rain" and "When Doves Cry", died at the age of 57 last week at his home in Minneapolis.
The results from an autopsy could take weeks although it has been made known that the singer was taking some form of an opioid medicine before his death, possibly for a hip problem.
Prince was in a health scare earlier this month when he was treated for a potential overdose of pain medication.
The singer was reportedly rushed to a hospital in Moline. His publicist, Yvette Noel-Schure, later said he returned home and was fine.
In the meantime a special administrator has been appointed to sort out his estate thought to be worth hundreds of millions of dollars.