UK expats abroad for over 15 years banned from Brexit vote
Comments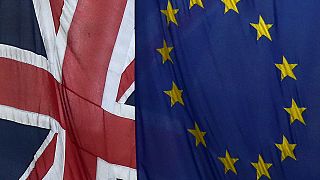 Voters who have been exiled from Britain for more than 15 years will not be eligible to take part in the country's EU referendum in June, a court has ruled.
Two Britons challenged the vote ban for anyone who has been living outside the United Kingdom for more than a decade and a half, but their case was dismissed on Thursday by the High Court in London.
They had argued the restriction violated their freedom of movement within the EU.
In their rulng, Lord Justice Lloyd and Mr Justice Blake said: "They [electoral registration officers] have no straightforward means of checking the previous residence status of British citizens who have been resident overseas for longer than 15 years."
This is bad news … The Brits with the most at stake in the #EURef have been disenfranchised… #Brexit more likely https://t.co/6Dbb5VsZ5T

— Sony Kapoor (@SonyKapoor) April 28, 2016
Figures from Britain's Parliament suggest there are 1.2 million Britons living in the bloc, but it is not possible to know how many of them have lived away from their homeland for more than 15 years.
The two plaintiffs, Harry Shindler, 94, a veteran of World War II living in Italy, and Jacquelyn MacLennan, a lawyer resident in Belgium, say they plan to appeal the decision.