Soldier sought after 11 killed in Cape Verde
Comments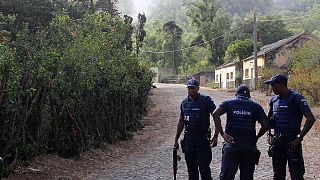 Police are eager to talk to a disgruntled soldier after eleven people were shot dead on Tuesday on the Atlantic archipelago of Cape Verde.
Eight servicemen as well as a local civilian and two Spanish citizens were killed at a military barracks in Monte Tchota where the army guards a communications hub.
The government has dismissed any suggestion of a coup d'etat or drug-related murders – saying the first signs are that 'personal motives' were behind the attack.