Canada PM condemns "cold-blooded" murder of Philippines hostage
Comments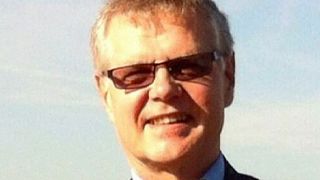 A Canadian man believed to have been killed by Abu Sayyaf militants in the Philippines has been identified as John Ridsdel.
The 68-year-old former mining executive from Calgary, Alberta was kidnapped and taken hostage while on holiday last year. His severed head was discovered on Monday night on a remote southern island; five hours after the expiry of a six million euro ransom deadline set by the Islamist militants.
Canada's Prime Minister Justin Trudeau condemned the killing. Speaking on the sidelines of a cabinet meeting in Calgary he refused to respond to questions about negotiations with the kidnappers but described the killing as "cold-blooded murder." "The responsibility rests squarely with the terrorist group who took him hostage," he added.
Abu Sayyaf is also holding another Canadian and two citizens from Japan and Netherlands along with four Malaysians and 14 Indonesian tugboat crew.
Security is precarious in the southern Philippines, despite a 2014 peace pact  between the government and the largest Muslim rebel group that ended 45 years of conflict.