Private memorial and cremation held for Prince
Comments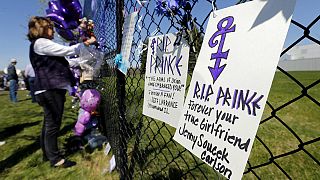 A private memorial ceremony and cremation has been held two days after Prince's death.His ashes were scattered in a private location.
It was a small service for family, friends and musicians including his former bass player, Larry Graham.
"Prince made us all better musicians and spiritually it's the most important thing, he was a very spiritual man, but as musicians he pushed us and he made us better and we miss him deeply," said Graham.
Outside Prince's Paisley Park home, fans were given gifts as a thank you for their support and constant presence since the singer's death.
The cause of his death is still unknown and the results of the autopsy could take up to a month.