FYROM: early election to be held on June 5
Comments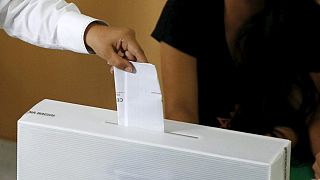 The Former Yugoslav Republic of Macedonia has announced an early parliamentary election is to be held on June 5. The decision follows months of political deadlock linked to a corruption scandal, which resulted in the dissolution of parliament.
Parliament speaker Trajko Veljanovski made the announcement, stating:
"I believe everyone involved in the electoral process will contribute to the elections passing in a peaceful and democratic atmosphere and that every one of us on June 5 will fulfil their right to vote."
It is hoped the vote will help end a political crisis prompted by last year's revelation of extensive wire-tapping, targeting opposition and government figures, ambassadors and journalists. The situation intensified this week when President Gjorge Ivanov officially pardoned 56 officials and the former Prime Minister Nikola Gruevski, all of whom are alleged to have been involved in the scandal.
The opposition has already announced it will boycott the June vote.