Music and maths to show solidarity with refugees who arrive in Europe
Comments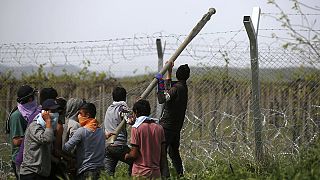 Europe is more than ever divided with how it reacts to the refugee crisis.
Television channels across Europe have reported on the fences which have been erected but also the generosity.
Italian station RAI3 was in Austria to talk to some refugees there and to look at measures which are being adopted.
RTS was with a family in Switzerland which is hosting a refugee and looked at the conditions and regulations in the country.
From Moscow TVE spent time in a museum where for almost 20 years an NGO has been helping to integrate refugees into Russian life.
In Bern German channel SRF1 was present at a classical music concert given by refugees all of whom are professional musicians.