How you can help save Paris' Peace Wall
Comments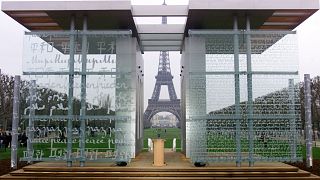 Designed as a monument to the victims of war and a beacon of hope for the ending of conflicts, Paris' Peace Wall has instead attracted vandalism and racist graffiti.
A crowd-funding campaign aims to restore the 9 metre high artwork, created by Clara Halter, which includes the word "peace" written in 32 languages.
If you wish to donate €5 you can do so here
The money will be used to restore the wall to its original condition and introduce measures to protect it in future.