6.6 magnitude earthquake hits Pakistan, Afghanistan and India
Comments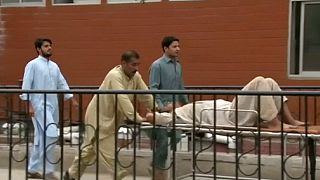 An earthquake measuring 6.6 on the Richter scale has shaken parts of Pakistan, Afghanistan and India.
At least six people have reportedly been killed and 46 wounded in Pakistan.
Residents left their homes in Islamabad and Kabul when the tremor struck.
Buildings swayed for more than a minute in both capitals.
The epicentre was in remote northeastern Afghanistan, at a depth of 201 kilometres, close to the borders with Tajikistan and Pakistan.
The Delhi metro system was shut down for a short while.
Strong tremors were felt in Indian-administered Kashmir.
There have been no reports of casualties or damages in the area.