Turkey and Israel move a step closer to reconciliation deal
Comments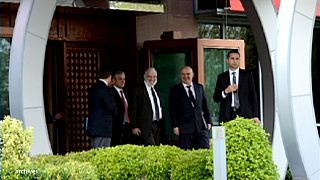 Teams from Turkey and Israel have made progress towards a reconciliation deal.
The two sides met in London on Thursday (April 7). A statement released by Turkey's ministry of foreign affairs after the meeting said that progress had been made.
The statement did not specify what form the deal might take but it did say that the sides agreed that "the deal would be finalised in the next meeting which will be convened very soon."
Relations between the former regional allies collapsed in 2010 over the killing by Israeli marines of ten Turkish pro-Palestinian activists who tried to breach the Gaza blockade.
Ankara has always insisted ties with Israel can not be repaired unless its conditions for ending the blockade are met.
Israel allows commercial goods into Gaza but limits other items such as construction materials to prevent militants building fortifications.