Syria: ISIL alleged to have kidnapped 250 factory employees
Comments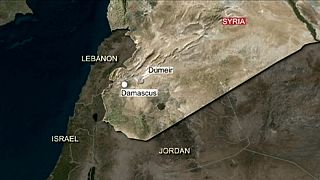 Approximately 250 Syrians are feared kidnapped following an alleged ISIL attack east of Damascus.
The cement factory employees have been unreachable since Monday, an executive at the plant said.
A spokesperson for the Syrian Observatory for Human Rights added "dozens" of staff were believed to have been seized by the militant group and taken to an unknown location. The families of those missing have also expressed concern about a potential abduction by ISIL.