US airstrike targets senior al-Shabab member in Somalia
Comments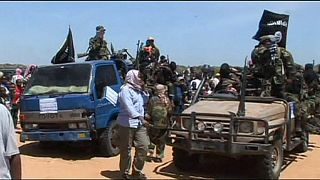 The US military has carried out an airstrike against a senior member of the al-Shabab militant group in Somalia. An assessment was still underway to determine the mission's success.
Hassan Ali Dhoore played a direct role in the deadly attacks on the Mogadishu airport on Christmas Day 2014 and a hotel in the Somali capital in 2015.
"Removing Dhoore from the battlefield would be a significant blow to al-Shabaab's operational planning and ability to conduct attacks against the government of the Federal Republic of Somalia, its citizens, U.S. partners in the region, and against Americans abroad," the Pentagon said in a statement.
It comes just weeks after the US targeted a training camp of al-Shabab fighters which the Pentagon said killed more than 150 militants.
The group carries out frequent attacks on military and government targets, as well as hotels and restaurants in the capital in its bid to impose a strict form of sharia law in Somalia.