Je suis Brussels - the aftermath of the bombings in the Belgian capital
Comments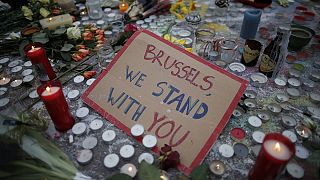 As Europe was targeted once again by jihadist terrorism, television crews from around Europe reported from Belgium on the bombings at Brussels airport and metro station.
The cameras of France 3 spent time with a family whose two sons worked at the airport and shared their feelings on the bombings there.
Spanish TV channel TVE met a man who lived in the same block of apartments and the same floor as the men suspected to the attacks.
Swiss station RTS spent time talking to residents in Schaerbeek while a reporter from France 2 was in Molenbeek.