FBI says it may be able to unlock San Bernardino gunman's iPhone
Comments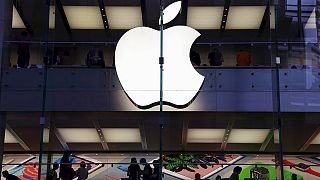 The FBI says it may have found a way to unlock the San Bernardino attacker's iPhone without the help of Apple and has postponed a court hearing with the hi-tech giant.
It could bring an abrupt end to the long running legal dispute between the government and Apple which has resisted demands to create special software citing implications for the privacy of all iPhone users.
Apple's Tim Cook on privacy fight with FBI: "We owe it to our customers" https://t.co/2wenJ3Fct8pic.twitter.com/jRAhMvs6g2

— Forbes (@Forbes) March 22, 2016
The company has received support from other tech giants including, Google, Microsoft, and Facebook, as it resisted a court order to unlock the iPhone.
Public #protests in #SanFrancisco, among other places, rally in favor of #Apple on #encryption.https://t.co/J6MJE3wF1W#security#privacy

— AtheistiCast (@AtheistiCast) February 26, 2016
Guessing the code incorrectly too many times on a locked iPhone can permanently delete all data on the device – something the FBI wants to avoid.
Apple says its sceptical that a third party has developed a method to open the encrypted phone and in fact has said that if the government is successful in getting into the phone, which might involve taking advantage of previously undiscovered vulnerabilities, it hopes officials will share information on how they did it.
The FBI believes the attacker Rizwan Farook and his wife who killed 14 people before being shot dead by police in San Bernardino, California last December, were inspired by ISIL extremists. The Bureau suspects Farook's mobile may contain evidence and sees accessing the data as being crucial to its investigation.