Paris attacks suspect tells investigators he 'planned to blow himself up'
Comments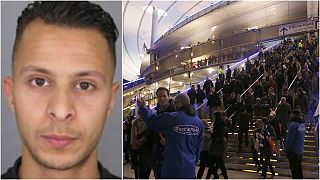 Paris terror attacks suspect Salah Abdeslam remains in a high-security prison in Bruges, held on charges of terrorist murder. Since his arrest on Friday he has been questioned and charged by Belgium while France continues to seek his extradition.
During a press conference on Saturday the Paris Prosecutor Francois Molins announced the first apparent confession of the suspect's involvement in the November 13 attacks.
"Salah Abdeslam admitted today, while he was being questioned by Belgian investigators, that – I quote – 'he wanted to blow himself up at the Stade de France', but that he – I quote again – 'backed out'. His first declarations are to be taken with caution and leave open a series of questions that Salah Abdeslam will have to explain."
His capture in Belgium poses a legal conundrum concerning his return to France to face trial. A puzzle Abdeslam's lawyer is keen to exploit. He told reporters that his client will refuse extradition to France saying the file must first be dealt with in Belgium.
The issue of a new European arrest warrant by France means that Abdeslam can merely appeal his eventual removal from Belgian jurisdiction in a process which could last up to three months.