Relief in Paris after arrest of Salah Abdeslam
Comments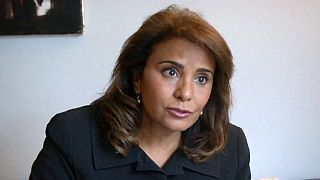 Four months after terrorist attacks that left 130 people dead and hundreds injured, the pain is still raw in Paris.
When we see the horrible things that took place here in our city, it's really a relief
Tributes continue to be paid to victims at a makeshift memorial that has engulfed the monument at Place de la Republique, near the scene of much of the bloodshed.
And Salah Abdeslam's arrest has triggered a collective sigh of relief.
"When we see the horrible things that took place here in our city, it's really a relief," said Emilien Bouthillier, who works in the neighbourhood where many of the attacks took place.
"I can't wait for Belgium to transfer and return him to France so he can be tried the way he should be so justice will be served. That way, I hope, these horrors won't be reproduced ever again."
Another Parisian, Thomas Primet, said he felt the need to come back to Republique to pay tribute to the victims.
"It means one less terrorist at large. Bearing in mind that he needs to be punished – not to avenge, but to provide justice for all these deaths," he said.
For survivors and families of those killed in the attacks claimed by ISIL, there is relief but also concern that important questions may remain unanswered.
Samia Maktouf, a lawyer representing a dozen survivors and victims' relatives, said:
"What could worry my clients is that Salah Abdeslam remains silent, refuses to answer, refuses to shed light on the circumstances of the attacks… That is what my clients are worried about….that they won't know the truth someday."
The bloodshed at the Bataclan concert hall, local restaurants and a sports stadium captured the world's attention. The global headlines may have moved on but Paris has not forgotten.