FIFA demands millions from ex-officials charged with graft
Comments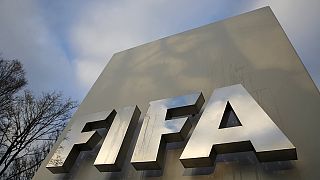 FIFA

asks for millions of dollars
Says its reputation and business interests have been damaged
43 individuals and organisations charged
The news
Fifa : Gianni Infantino lance une opération "mains propres" https://t.co/eGUHlV3EiBpic.twitter.com/g9IjeZMwQn

— France Info (@franceinfo) March 16, 2016
New FIFA boss Gianni Infantino is on a mission to clean up the game
The defendants grossly abused their positions of trust to enrich themselves
FIFA is applying for tens of millions of dollars in compensation from a group of its ex-officials.
World football's governing body says its reputation and business interests have been damaged by being implicated in sport's biggest corruption scandal.
It amounts to the first time FIFA has recognised that executives have, in the past, "sold" votes in bidding contests for World Cup hosting.
The context
A total of 43 officials, executives and corporate entities have been charged under US bribery and money-laundering legislation.
The defendants include former members of the FIFA executive committee as well as former heads of national and continental governing bodies.
It is alleged bribery, kickbacks and corruption mean millions of dollars have been channelled illegally from the grass roots game.
FIFA president Gianni Infantino: "The defendants abused the positions of trust they held. The monies they pocketed belonged to football."

—

OKT

de

RANKING

(@okyere_tawiah) March 16, 2016
Infantino says the money, by rights, belongs to football.
FIFA wants salaries repaid and has also demanded damages.
The US authorities say ex-officials who have pleaded guilty have already agreed to pay more than 190m US dollars in forfeiture.
Plaintiff – and victim
Fifa has been in turmoil since May 2015, when a US investigation exposed widespread corruption at the top of world football.
The future of the organisation itself has been called into question by the scandal.
Some are demanding it be disbanded and a replacement organisation set up.
The application for financial compensation casts FIFA for the first time, under its new president Gianni Infantino, as plaintiff and victim.
What they are saying
"The defendants grossly abused their positions of trust to enrich themselves, and have deeply tarnished the FIFA brand and impaired FIFA's ability to use its resources for positive actions throughout the world." – FIFA request filed with federal prosecutors in New York.