French Football Federation HQ searched as part of Blatter investigation
Comments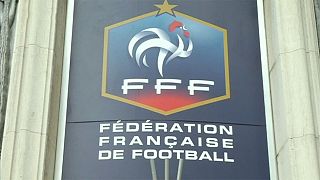 The Headquarters of the French Football Federation were searched by French authorities on Tuesday in connection with Switzerland's criminal investigation into former FIFA boss Sepp Blatter.
According to Switzerland's Office of the Attorney General (OAG) documents seized in the search were connected to the suspected payment of 1.8 million euros made to Michel Platini in 2011 by FIFA and Blatter for work done almost a decade earlier.
Both Blatter and Platini have since been suspended for six years from all football related activity and both deny any wrong doing.
Head of communications of the OAG, Andre Marty said: "For us it is of importance to understand much better the background of this presumed illegal payment and that is why quite a substantial amount of documents and information have been seized yesterday in Paris at the offices of the French Football Association."
Elsewhere in the troubled world of FIFA – a Florida-based sports marketing consultant Miguel Trujillo has pleaded guilty in a U.S. court on four counts including conspiracy to commit money laundering and wire fraud.
He is one of 41 people and entities charged as part of the corruption investigation into FIFA.