French PM criticises Catholic Archbishop of Lyon over paedophile scandal
Comments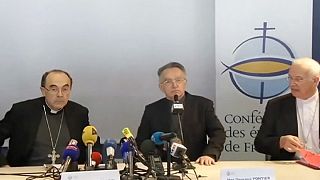 One of France's most senior cardinals, the Archbishop of Lyon, has emphatically denied covering up paedophilia.
Philippe Barbarin and five others are under judicial investigation, suspected of failing to denounce a Catholic priest accused of sexually molesting young boys for years.
Despite first being exposed 25 years ago the suspect remained in contact with children until last year.
The French Prime Minister Manuel Valls called on Barbarin to "take responsibility".