Protesters against French labour reforms keep up the pressure
Comments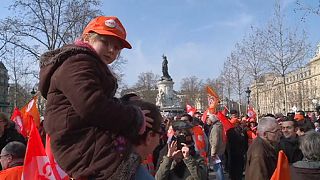 Protesters opposed to planned labour reforms have taken to the streets of France for the second time in three days.
Hundreds of trade unionists and young people gathered in Paris.
The government wants to limit the cost of laying off workers and put many aspects of the country's strictly codified rules up for negotiation.