Sydney shooting over, gunman dead, says police
Comments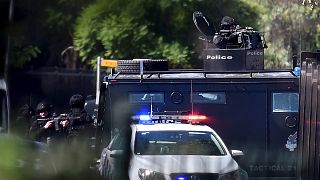 Police in the Australian city of Sydney say a gunman who triggered a six-hour stand-off at a factory is dead.
They say the man fatally shot one person and wounded two others before shooting himself.
Police negotiators and a tactical response team had tried to gain access to the building before it was stormed by heavily armed officers.
Three factory workers who had been trapped inside the factory walked out of the building unharmed.
Local media reported the three men were taken to hospital, although none appeared seriously injured.
A detective from New South Wales Police said officers had a suspect in mind by declined to name him.