Signs Syrian main opposition will attend fresh round of UN peace talks this week
Comments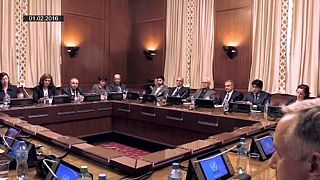 There are signs the main Syrian opposition council will attend fresh UN peace talks in Geneva later this week.
A member of the council has told the Reuters news agency that there was an "inclination" to attend, although another member has told other reporters a decision is yet to be made.
The attendance of the main opposition is said to be dependent on a drop in the number of violations of a fragile ceasefire in place.
A video uploaded to social media websites on Sunday purported to show rebels from the Jaish al-Tahrir group firing at Kurdish fighters in Aleppo.
Other amateur footage showed a house flattened by shelling in Aleppo.
It was unclear if the video was related to an attack on Sunday on a vegetable market in Aleppo that reportedly killed at least 14 civilians.