One person believed dead and two others injured in Sydney shooting
Comments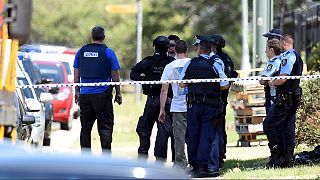 One person has been reportedly killed and two others injured in a shooting at a factory on the outskirts of Sydney. Police said they do not believe the incident is extremism related.
The area has been cordoned off and
negotiators and a tactical response team are at the scene. The gunman is thought to be in possession of an automatic rife and is still inside the building.
In December 2014, a lone gunman and self-styled sheikh who claimed allegiance to the Islamist militants known as ISIL, took 17 hostages at a cafe in central Sydney. The gunman and two of the hostages were killed in the final minutes of the 16-hour siege.