Security heightened for Euro 2016
Comments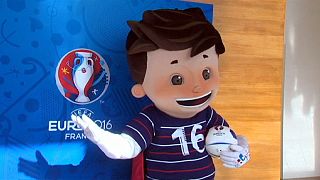 Wednesday marked the 100 day countdown to the European football championships in France.
Following two deadly terrorists attacks in the country's capital in 2015 security for the tournament has been high on the agenda.
Jacques Lambert, head of the Euro 2016 local organising committee outlined some security measures that will be implemented around the stadiums.
He said: "There will be two consecutive checkpoints around the stadiums. Usually there's only one at the gate where you present your ticket, you are body searched and you enter. Here you will have two security perimeters, meaning that as you arrive at the stadium, you will have to go through a first checkpoint where you will show your ticket and get searched."
Some 2.5 million spectators are expected to descend upon France to attend the 51 matches across ten stadiums at the tournament, which takes place over one month starting June 10.