FBI admits outcome of data battle with Apple will set legal precedent
Comments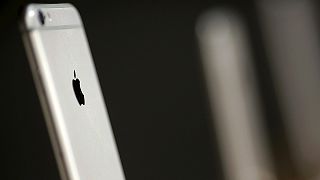 The ongoing battle between the FBI and Apple over access to iPhone data of a terrorist, came before Congress on Tuesday. At the hearing the chief of the US law enforcement bureau Jim Comey admitted that forcing Apple to hand over data from the iPhone of one of the San Bernardino shooters would set a precedent for other cases but that it need not be a problem.
"This case in San Bernardino is not about the FBI or Apple it's not about Congress it's not about anything other than trying to do a comprehensive investigation in an ongoing active case. That said of course any decision by a judge in any form is going to be potentially precedential in some other form. Not binding but guidance. Either positive or against."
Comey stressed that the FBI was not asking to expand the government's surveillance authority, but rather to maintain electronic information under legal authorities that Congress has already provided.
Apple is refusing to cooperate with a February 16th court ruling instructing it to unlock encrypted data on the phone.
Bruce Sewell, Senior Vice President and General Counsel for Apple explained why the hi-tech giant why.
"They (FBI) are asking for a back door into the iPhone – specifically to build a software tool that can break the encryption system which protects personal information on every iPhone. As we have told them – and as we have told the American public – building that software tool would not affect just one iPhone. It would weaken the security for all of them."
The FBI wants to read the data on the phone of Rizwan Farook who with his wife died in a shootout with police last December in California after killing 14 people. Officers are investigating possible links Farook may have had with militant groups.
San Bernardino survivor's husband backs Apple in battle with FBI via techcrunch</a> <a href="https://t.co/jyoigxNRM5">https://t.co/jyoigxNRM5</a></p>&mdash; SUPABLOG (SUPA_BLOG) March 1, 2016