Unlocking shooter's iPhone would be 'bad for America,' says Apple chief
Comments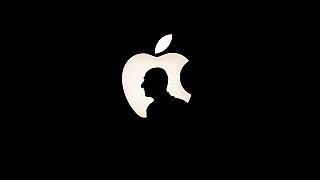 It would be "bad for America" and set a legal precedent. Apple chief Tim Cook has hit back at the FBI over a court order to help break into an iPhone belonging to one of the San Bernardino shooters.
The tech giant is fighting the order, saying it would undermine digital security.
Meanwhile, US Attorney General Loretta Lynch defended the attempts to unlock the phone in question.
She testified on Wednesday before a House Appropriations subcommittee hearing in Washington DC on the US Justice Department's budget.
Earlier this month, federal prosecutors asked a court to force Apple to produce special software that would help the FBI guess the passcode of the iPhone found in shooter Syed Farook's car.
Federal officials say Apple will be free to destroy that software once the iPhone is open to investigators.
Apple fears among other things that the government will ask to use the same programme again in other cases.