Clinton captures key southern states on US Super Tuesday
Comments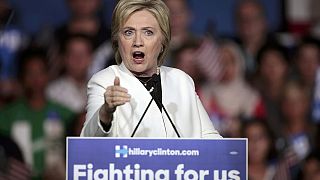 With Hillary Clinton now increasingly getting closer to becoming her party's presidential nominee, the former secretary of state went out to stress that she can unify voters.
"Instead of building walls, we are going to break down barriers and build ladders of opportunity and empowerment. The stakes in this election have never been higher and the rhetoric we're hearing on the other side has never been lower. Trying to divide America between us and them is wrong, and we're not going to let it work," Clinton told a rally in Miami, Florida.
Vermont Senator Bernie Sanders has promised to pursue the battle for the nomination in the 35 states yet to vote. His results show he struggled to appeal to African-Americans on Super Tuesday but he could still cause an upset because he polls better in whiter northern states.