Italy: US ambassador summoned over Berlusconi spying reports
Comments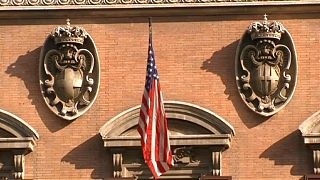 Italy's foreign ministry has summoned the US ambassador, over reports that American intelligence services tapped the phones of former prime minister Silvio Berlusconi and his aides.
It is claimed the NSA spied on Berlusconi when his government was under pressure at the height of the eurozone debt crisis in 2011.
The newspaper La Repubblica said whistle-blowing site WikiLeaks showed the 79-year-old media tycoon had been in the security agency's crosshairs between 2008 and 2011.
The ministry has called for "specific clarifications" about what happened.