Ceasefire agreed in Syria - Washington and Moscow
Comments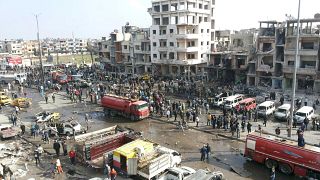 Washington and Moscow have agreed terms for a ceasefire in Syria.
Hostilities will halt at midnight on February the 27th.
A joint statement says the terms of the ceasefire will not apply to action against militants from ISIL or the Nusra Front.
All stakeholders involved have until midnight on the 26th of February to declare whether they agree to the terms.