To Kill A Mockingbird author Harper Lee dies
Comments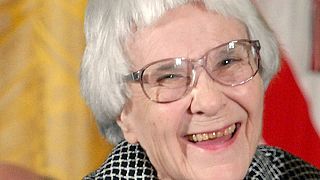 Harper Lee, the American novelist who wrote To Kill a Mocking Bird has died at the age of 89.
The book probed the racial injustice of segregation in the US state of Alabama..
It sold more than 40 million copies and was translated into 40 languages.
After publishing it in 1961 Harper Lee fled from public view and didn't publish anything for another 50 years.
Then towards the end of her life a manuscript for the sequel to the book was discovered and released with the title Go set a watchman.
But there is heated debate about how much input Harper Lee, who was partly deaf and blind after a stroke in 2007, really had in its publication.
She died less than half a mile away from the house where she was born in in the town of Monroeville.