Moscow authorities defend bulldozing of small businesses
Comments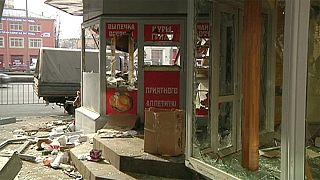 The authorities in Moscow have defended their right to demolish small businesses they say are illegal and unsafe.
Last week they sent bulldozers to flatten hundreds of companies.
Supporters of the move say the buildings were ugly and there is a need for more urban space.
But angry business owners accuse the authorities of flouting the constitution.