Poland opens fresh probe into plane crash that killed President Lech Kaczynski in Russia
Comments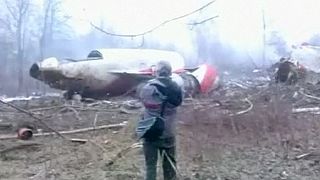 Poland's new government has relaunched an inquiry into the death of President Lech Kaczynski in a plane crash in Russia in 2010.
It is a move likely to add further strain on Warsaw's relations with Moscow.
The Law and Justice party led by Kaczynski's twin brother Jaroslaw, says an onboard explosion could have caused the crash.