Refugees in legal limbo as Norway and Russia argue over their fate
Comments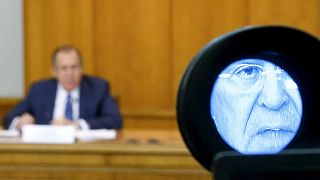 Norway's "attempts to deport hundreds of asylum seekers to Russia"http://www.euronews.com/2016/01/20/norway-sends-syrian-refugees-back-to-russia/ have hit problems with Moscow objecting to the programme.
It has left those refugees who had crossed the Arctic border from Russia earlier this year in a state of limbo with little idea of what is to become of them.
Moscow's Foreign Minister Sergei Lavrov spelled out that Russia had no obligation to take them.
"The talk is about people who arrived in Russia saying it was to either work in Russia or to see relatives. They did not declare the (true) purpose of their visit, which was transiting on their way to Norway. This means they gave false data about the purpose of their visit to the Russian Federation."
#Russia won't take back refugees who crossed into #Norway: Lavrov #Boston#NYC#DC#Atlanta#ShiftingAttitudeshttps://t.co/CpF8M9otjR

— James Murrin (@MurrinJames) January 26, 2016
The dispute is over 5,400 migrants who Oslo wants to expel as the government tries to clampdown on asylum seekers. It says Russia is a safe country and so they should leave.
It follows a week of confusion at a detention camp in Kirkenes, near the border, where scheduled expulsions were repeatedly postponed.
Abdul Rahim who is an asylum seeker from Afghanistan said the whole situation was very difficult: " It's the waiting. If you are waiting and know what is going to happen, it is okay. But if you do not know what is going to happen it is very difficult."
So far 13 refugees have been deported but Russia has a reputation for rejecting asylum applications and even returned three people back to Syria last year. It means Norway's migrants don't want to leave.