Sanctions-free Iran 'to buy 114 Airbus planes'
Comments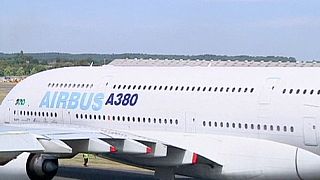 Trade between the international community and Iran looks poised to take off with the return of the former pariah state into world commerce.
Before any announcement about sanctions being lifted, the Islamic Republic's transport minister was quoted as saying on Saturday that Tehran plans to buy 114 civil aircraft from European manufacturer Airbus.
Such a deal could be worth over 9 billion euros.
"We have taken the first step in agreeing with Airbus to buy 114 planes," Abbas Akhoondi was quoted as saying by the Tasnim news agency.
Airbus however said that it was not engaging in commercial talks with Iran until sanctions were lifted.
Iran's transport minister says his country has reached a deal to buy 114 Airbus passenger planes: https://t.co/KSa8UxGSS4

— The Associated Press (@AP) 16 Janvier 2016
Iranian and Western industry officials estimate that Iran will need 400 or more aircraft in the next decade to renew an ageing fleet, that has suffered several fatal crashes in recent years.
Separately, Iran's Mehr news agency reported on Saturday that executives from two of the world's largest oil companies, Shell and Total, had arrived in Tehran for talks with state firms. According to Reuters, Shell denied this.
With the lifting of sanctions, tens of billions of euros worth of Iranian assets will be unfrozen and global companies that have been barred from doing business there will be able to exploit a market hungry for everything from automobiles to aeroplane parts.