European and US stocks pummelled
Comments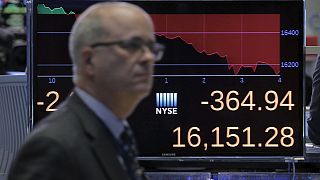 The Dow Jones was down by 2.6 percent at the close of Wall Street on Friday after European shares fell to their lowest since December 2014.
Nervous investors snapped up gold and other safe-haven assets amid fears of a global economic slowdown.
Global crude benchmark Brent settled below 29 dollars a barrel, capping a 13 percent decline for the week.
During the past 15 months oil prices have in general fallen by 70 percent.
Iranian oil will soon be back on an already flooded global market as international sanctions are lifted.
That's dragged equities around the world sharply lower.