The Revenant picks up 12 Oscar nominations
Comments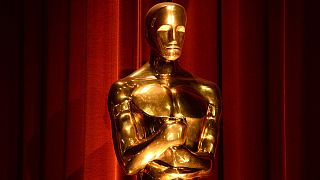 The Revenant led the way for the 2016 Oscars with 12 nominations while Mad Max, Fury Road scored 10.
The two films will battle it out for the Best Picture award along with The Big Short, Bridge of Spies, Brooklyn, The Martian, Room and Spotlight.
Star Wars, which is line to be one of the highest-grossing films ever, failed to make the shortlist.
The Revenant could see Leanardo DiCaprio, who has been nominated four times, winning his first Oscar. He will be up for the Best Actor award against Matt Damon in The Martian, Bryan Cranston in Trumbo and Mass Fassbender from Steve Jobs.
The Best Actress award will be between Cate Blanchett for her role in Carol, Brie Larson in Room, Jennifer Lawrence who starred in Joy and Saoirse Larson in Brooklyn.
Mad Max: Fury Road, which scored a best director nomination for Australian filmmaker George Miller, is also up for Best Cinematography award and Best Costume Design.
The Martian, about a Nasa astronaut who is stranded on Mars, has been nominated for seven awards.
Bridge of Spies, with Tom Hanks, picked up five nominations including best supporting actor role for Mark Brylance.
The Oscar winners will be announced at the Awards ceremony, hosted by comedian Chris Rock in Hollywood on February 28
BESTPICTURE
The Big Short
Bridge of Spies
Brooklyn
Mad Max: Fury Road
The Martian
The Revenant
Room
Spotlight
BESTACTRESS
Cate Blanchett
Brie Larson
Jennifer Lawrence
Charlotte Rampling
Saoirse Ronan
BESTACTOR
Bryan Cranston
Leonardo DiCaprio
Michael Fassbender
Eddie Redmayne
Matt Damon