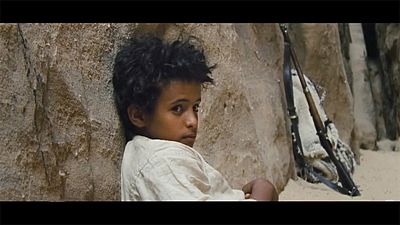 The first feature film by Naji Abu Nowar is an adventure film. It is a story of revenge and survival in the Jordanian desert. The action revolves around a child betrayed by his own curiosity who is suddenly plunged into the world of adults.
In 1916 at the height of World War 1 in the Ottoman province of Hijaz, a Bedouin Boy decides to accompany a British soldier. It is a dangerous journey. The desert is full of mercenaries and rebel groups. To survive Theeb will make tough decisions and in doing so will leave his childhood behind.
The director spent several months in a village in the Jordanian desert to observe the Bedouin culture. The time he was there is reflected very well in the beauty of the images and the quality of the film.
"Theeb" won the award for the best director at the Venice Film Festival and is one of five works nominated for an Oscar in the category of best foreign film. Whether he wins or not Naji Abu Nowar is a director we will certainly be watching closely on Cinema Box.
#Jordanian film Theeb nominated for an Oscar – https://t.co/kEZ6mHK0hw#jordannadinetoukan</a> <a href="https://twitter.com/TheebFilm">TheebFilmtheacademy</a></p>&mdash; Reorient Magazine (reorientmag) January 27, 2016