Finnish police tipped off about New Year harrassment by asylum seekers
Comments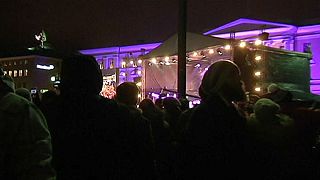 Police in Finland have announced that New Year celebrations in Helsinki were marred by "widespread sexual harrassment" as women were targeted by asylum seekers.
NYE sex attacks in Finland reported after police were tipped off immigrants would strike https://t.co/dgF0L2Nneipic.twitter.com/COMpuPDhp8

— Daily Express (@Daily_Express) January 8, 2016
Officials say they were tipped off by staff at reception centres.
Two Iraqis have been arrested on sexual harrasment charges and 15 others are being held for other disturbances.
Ilkka Koskimäki, Deputy Commissioner at Helsinki Police Department:"We have two harassment cases under criminal investigation. We had to remove dozens of people from the scene and almost twenty people were detained. But our presence and prevention of even minor offences surely had an impact. Otherwise there would have been more trouble."
Finns are becoming concerned at the high numbers of asylum seekers accepted by the government.
Authorities say that public sexual attacks had never been seen in Finland before 32,000 asylum seekers arrived last year.
Far-right groups are exploiting the situation "The Soldiers of Odin" in uniform jackets have taken up patrols in towns where asylum seekers are housed.
Militant Nazi "Finnish Resistance Movement" patrol Pori town+more. "Soldiers of Odin" in Kemi, led by neo-Nazi. -YLEpic.twitter.com/pDpMNBOc5c

— b9AcE (@b9AcE) December 11, 2015