China: Man detained after bus fire leaves 17 dead
Comments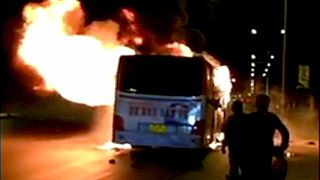 An apparently suicidal man suspected of starting a bus fire that killed 17 people in China has been detained after a siege on a building site, state media says.
Thirty-two people were injured in the vehicle blaze in the northern region of Ningxia.
Arson attacks have targeted buses in China in the past.