Italian cities ban vehicles from streets to curb pollution
Comments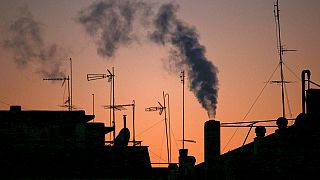 Streets around the Italian city of Naples were quieter than usual on Saturday (January 2). Cars, motorbikes and scooters have been banned until Wednesday to reduce pollution.
Police are enforcing the ban from 8am to 6pm with stiff fines for drivers who break the rules. Residents and visitors can move around the city by public transportation or by bicycle during the restriction.
Over the last few days similar bans were imposed on other cities in Italy such as Milan and Rome after authorities recorded high levels of particle pollution, a mixture of fine particles and liquid droplets considered harmful to health.