Volcano Colima sends new dust clouds into Mexican sky
Comments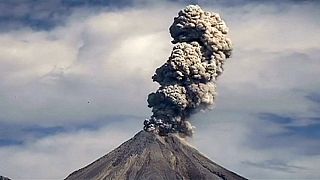 Another double eruption has sent clouds of dust and ash pouring two kilometres into the Mexican sky from the Colima volcano.
Mexico has over 3000 volcanos but only 14 are active. Colima has been bubbling nearly all year. It last exploded in 1986.
Colima is one of Mexico's most active volcanos, so the level of activity is not in itself unusual, although seismologists worry it could be indicative of a major release somewhere else along the Pacific-Andean seismic "Ring of Fire" coming soon.
Of course it is also providing local tour operators with a bonanza of tourists wanting to get safely closer to the spectacular light show.