Robert Downey Jr. pardoned for 90s drug and weapons conviction
Comments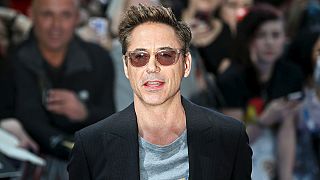 US actor Robert Downey Jr has been granted a pardon for drug and weapons offences during the 1990s.
The governor of California commended the 50-year-old for his "good conduct" in reviving his career since leaving prison more than 15 years ago.
The one time Hollywood "bad boy" has been a top box-office star largely due to the success of the Marvel's Iron Man and Avengers franchise.