Sangin retaken as Afghan, US and UK forces push Taliban back
Comments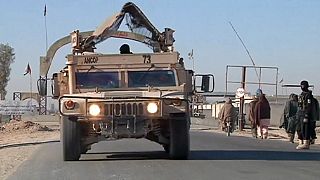 The theatre of heavy fighting with the Taliban in the last few days with Afghan government, US and UK troops in Helmand province, Sangin district is now firmly in Kabul's hands say local officials.
While the Taliban had managed to overrun most of the town, by Thursday it was reported overnight fighting had killed a Taliban commander and 50 of his men, and that the militants had evacuated from their positions and were losing ground.
"The district is completely under the control of the government security forces, the enemy never took control of Sangin district," said the Governor of Helmand province Mirza Khan Rahimi.
Sangin is a symbolic strongpoint for the alliance. Britain alone lost more than 100 men defending the town during the Afghan war, and the US suffered multiple casualties, too.
It is in the heart of Afgahnistan's major opium-producing area, and lies on the road south of a vital hydroelectric dam.