Ticket to listen online - Beatles music to be streamed for first time
Comments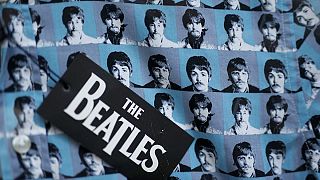 Let it be, let it be. From Christmas Eve, Beatles fans will able to stream their favourite songs from the British band.
More than 200 tracks from the original 13 studio albums released in the UK will be available as part of the deal.
They will be streamed worldwide, across the likes of Spotify, Apple Music and Google Play.
The Fab Four – John Lennon, Paul McCartney, Ringo Starr and George Harrison – notched up 17 number one singles in the UK before they split in 1970. Their music is still much loved today.
The decision to stream comes as some big names in the music industry question the value of the online platforms. British singer Adele is among them. She has sold millions of her album without using streaming services.