The humble Christmas tree has a rich history, from the evergreen trees used to symbolise eternal life in Ancient Egypt to tree worship among pagan Europeans. The modern version has its origins in Germany and alternative incarnations range from recycled rubbish in Mexico City to old window frames in Rakvere, Estonia. At the start of Christmas week, we are publishing a collection of the most creative and festive firs. Whatever the shape or size, the message is the same: Merry Christmas.
On the picture above: a Christmas tree stands in Park Simon Bolivar in Bogota.
---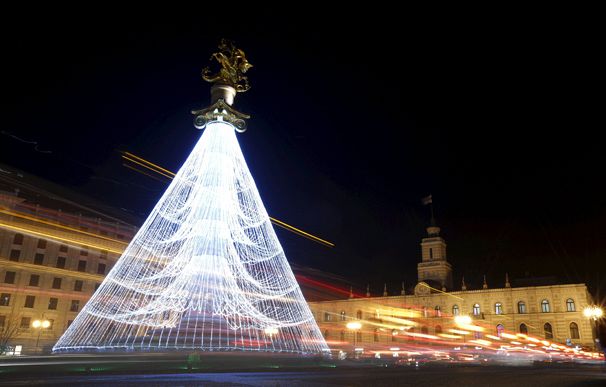 Cars on a street illuminated by Christmas lights in Tbilisi, Georgia.
---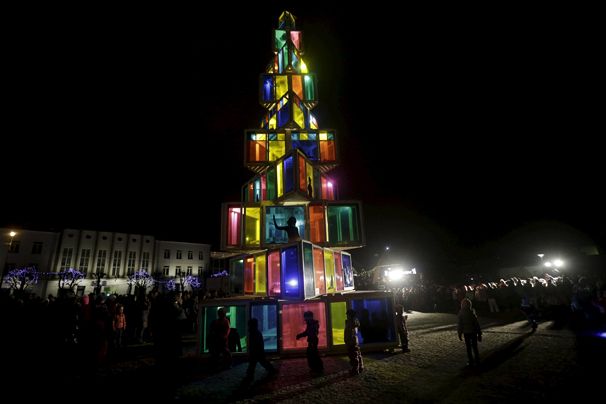 A Christmas tree made of 121 old wooden-framed, coloured windows, put together by local carpentry students, is seen in Rakvere in Estonia.
---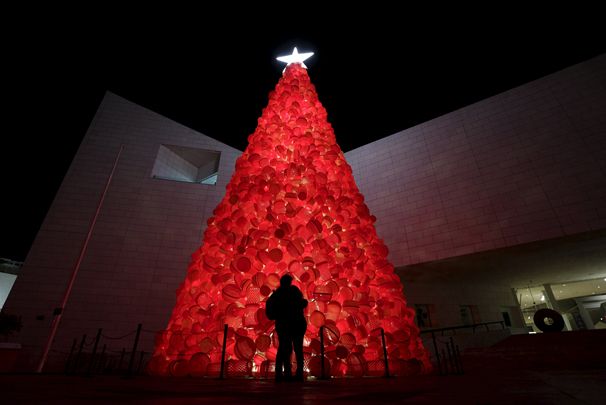 A couple hug while standing near a Christmas tree made out of plastic bins and plastic hampers outside the Museum of History in Monterrey, Mexico.
---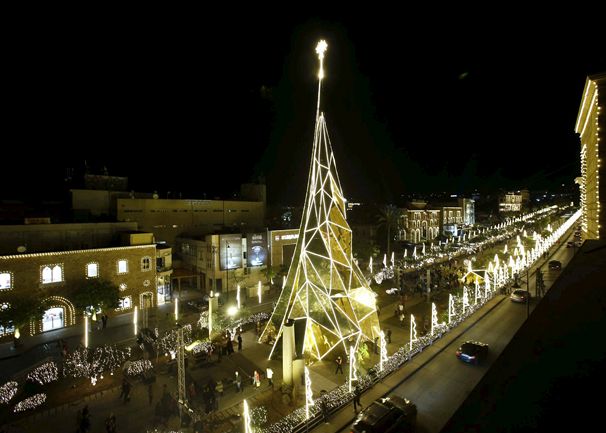 A Christmas tree stands in Byblos, north of Beirut, Lebanon.
---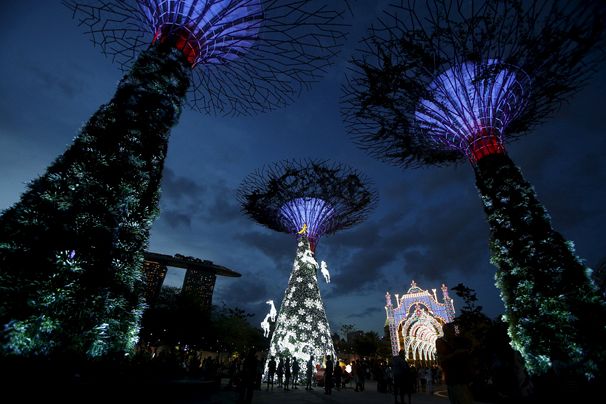 People enjoy the Christmas festivities amongst Supertrees structures at the Gardens by the Bay in Singapore.
---
Please share your own pictures of unusual Christmas tree compositions on Twitter using the #euronewsxmas hashtag or send us them here: @Unusual Christmas Trees
---
article photos by reuters